Tavarua Experience with Layne Beachley and Paige Alms
Dates: September 2-9, 2017
Full Package: $4,566 per person
(airfare & airport transfers not included)
Join 7 time world champion Layne Beachley and 2016 Women's Big Wave World Champion / 2017 WSL Best Overall Big Wave Performance by a female winner, Paige Alms, at Tavarua Island Resort for a women's surfing workshop focused on building confidence in and out of the water.
Each day will begin with a morning stretch and exercise routine tailored to improve surf performance.
Participants will benefit from 1-on-1 time with these two surf legends including in-water surf coaching followed up with enhanced learning video review each evening.
Other evening events include a night of Talk Story with Layne and Paige recounting some of their most memorable surf stories along with tips for staying calm under pressure and choosing equipment.
Layne and Paige will prepare individual slide shows chronicling their journey through life and the competitive world of female surfing; offering guidance on how to capitalize on  opportunities and avoid pitfalls.
Of course, don't miss out on an afternoon party at Cloud 9, the Water-World like, multi-level floating Pizza Bar complete with full service cocktails, wood burning pizza oven, music and lounge decks.
Most importantly, this week is about having fun while enhancing techniques and building confidence.
This program will boost confidence in and out of the water and is designed for women with at least novice surfing ability; not intended for beginners or people looking for "learn to surf" instruction.
For more details see: https://waterwaystravel.com/destination/surf-fiji-tavarua/ and https://www.tavarua.com/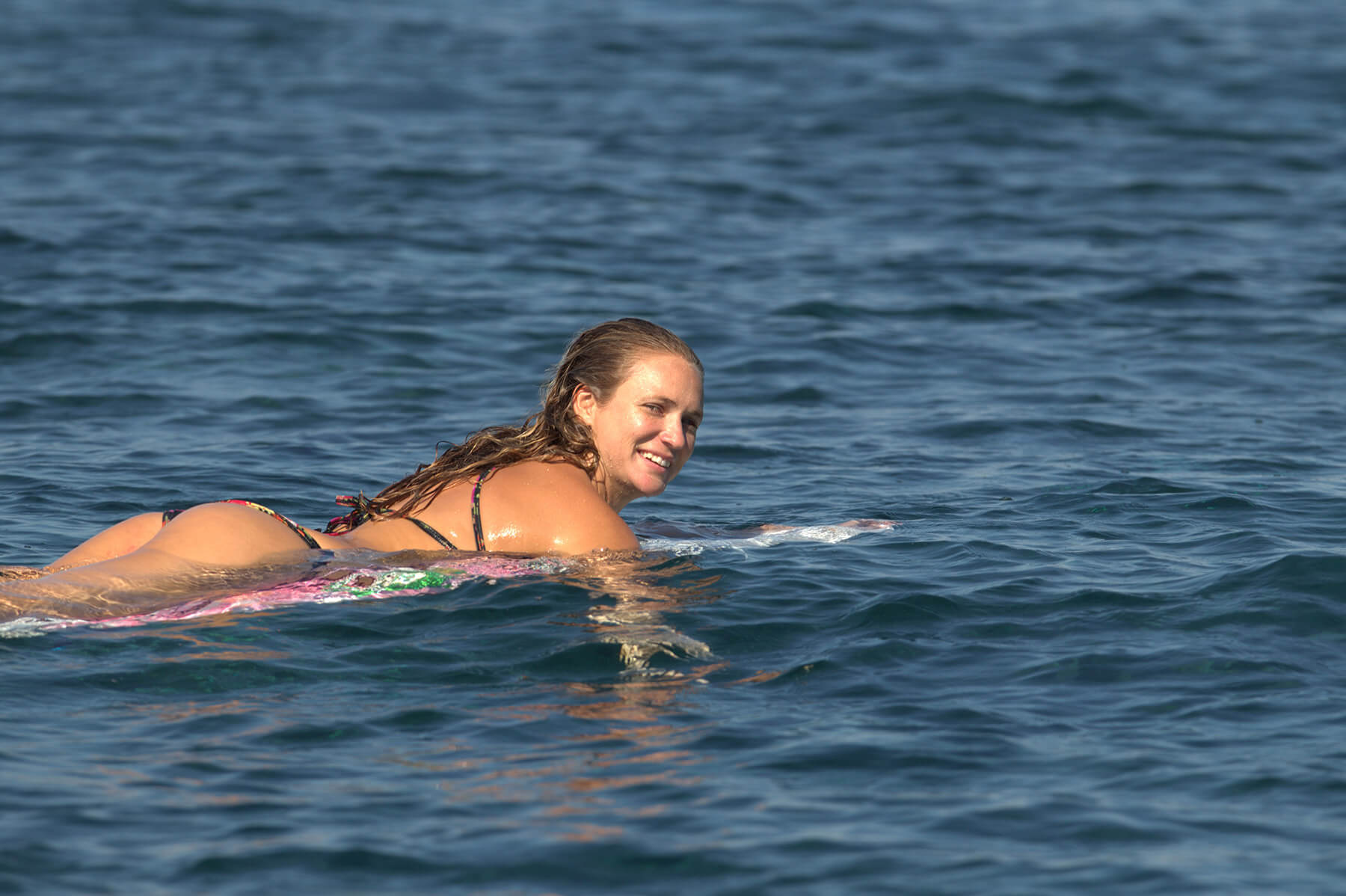 Traveling companion price if not participating in the full Beachley/Alms Experience $3,366 double occupancy.
Contact WaterWays today to reserve your space and to receive an air inclusive package quote. Passengers ticketed by WaterWays traveling from Los Angeles or Honolulu receive huge discounts on excess baggage when traveling with surfboards.